​​instrumentation
In the instrumentation section, the types of precision instruments required for industrial processes are introduced.
Precision instruments are in fact the infrastructure of a control and automation system and include tools such as: types of controllers, indicators, transmitters, recorders. These tools are responsible for measuring , transmitting, displaying, recording and controlling important physical parameters such as temperature, Pressure, flow, fluid level and در are accurately borne in industrial processes.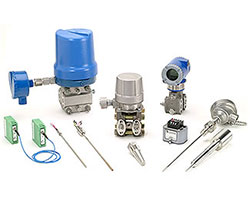 Instrument division
Precision instruments can be classified into two forms. One in terms of the type of operation of these instruments, for example, instruments that control temperature or pressure and humidity or surface are known as controllers, and similarly , the instrument for displaying these values ​​as an indicator or Displays are popular and means of transmitting information such as pressure, flow, temperature, pressure and level in the form of standard signals, called transmitters or transmitters.
Different parts of instrumentation
The instrument can also be categorized in terms of the parameter on which the instrument must operate.
For example, parts, temperature instruments such as temperature controllers, temperature transmitters and thermometers or temperature displays, pressure gauges, flowmeters or flowmeters and flow control or flow controls, level gauges or material level gauges Inside the tanks and their precise control and speedometer tools, hygrometer tools and….
Check the parameters of an instrument 
The instrument can also be categorized in terms of the parameter on which it should operate.
For example: Instruments related to temperature instruments such as temperature controller, temperature transmitter and thermometer or temperature display, instrument for accurate pressure measurement and control, flowmeter or measurement of fluid flow and transfer of flow or flow control, level gauge or measurement of material level in tanks And their precise control and speedometer tools, hygrometer tools and…
Define the sensor in the instrumentation
A sensor is a tool that is present in all measuring devices and is responsible for converting a physical quantity into an electrical signal in electronic equipment or converting a physical quantity into apneumaticsignalin pneumatic equipment. Different types of measuring devices have different sensors or sensors that measure quantities such as temperature, pressure, flow, and so on.
These sensors have different outputs depending on the type of operation, such as resistance, electrical capacity, displacement, and so on.
Sensors, of course, have applications such as detecting the presence or absence, such as optical sensors. Temperature sensors such as thermocouples and RTDs as well as silicon temperature sensors.
Converter or transmitter in instrumentation 
Transmitter 
A transducer is, by definition, a device that converts an electrical signal from a sensor into an electrical signal.
That is, if a pressure sensor is accompanied by a transducer, the sensor measures the pressure parameter and delivers the specified value to the transducer, then the transducer converts it into an electrical signal that can, of course, be transmitted by metal wires.
Output and parameters of transmitters
Transmitter
Therefore, the output of a transducer is always an electrical signal that on the other side of the line can change electrical characteristics and parameters such as voltage, current and frequency.
Of course, it should be noted that the selected sensor must be a type of sensor that converts physical parameters to electrical and can, for example, convert the measured temperature into a very weak signal that then enters the transducer and then delivered to the electronic circuits. will be given.
Transducer is one of the main equipments in industrial electrical automation systems that can be used to sample power grid parameters (single-phase network and three-phase network) and convert them into standard signals by transmitters and at the input of measuring devices such as monitors and controllers. And used PLC and SCADA systems.
Instrument 
The transmitter is a combination of the two words TRANSFER + METER.
That is, equipment that can measure a physical quantity (METERING) and deliver it to a more distant place, such as a TRANSFER room. It can be pneumatic or electronic.
In both cases, the transmitted signal is standard and can be understood by the equipment in the LOOP control.
In the electronic type the current is 4-20 mA and in the pneumatic type the air pressure is 15-3 (PSI) or (bar) is sent to the electronic and pneumatic controllers by TRANSMITTER.
Another definition of converter in instrumentation
instrumentation 
In other words, an industrial transmitter is a tool that is used to measure various quantities and parameters such as temperature, pressure, humidity, liquid level, flow, ambient gases and the like, and the measured values ​​are measured as standard electric current in the range of 4 to 20 Milliamperes are sent on a pair of wires.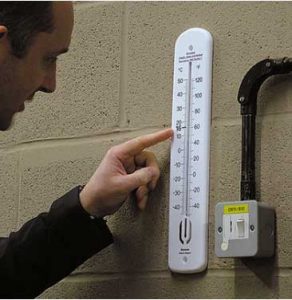 Output and convert signals in instrumentation
Isolated transmitter (TRANSMITTER) is used to convert a variety of analog signals with excellent accuracy and quality.
Supports all signals and various measurement ranges including 4 to 20 mA DC signal, 0 to 20 mA DC, 0 to 5 V DC, 0 to 10 V DC, Thermocouple types J, K, B, R, S, T, E, N, RTD and PT100 types, Potentiometer, Resistance.
Input and output are completely isolated against noise and power fluctuations, filtering and signal amplification are important points in the transmitter.
The output from the transmitters can be used in displays, systems, PLC (PLC) and all equipment control and today transmitter commonly used in oil, gas, b petrochemical, steel, cement, foundry, pharmaceutical, biomedical engineering, and generally any Has found a system that requires industrial automation.
Rose Calibration Company in Melbourne, Australia with over ten years of experience provides all calibration, maintenance, and repair services throughout Australia. If you live in Sydney, Melbourne, Adelaide, Perth, Geelong, and Brisbane, you can receive your quote in less than two hours by fill-up the form via the "Booking" link.