What is a pneumatic actuator?
One type of industrial valve actuator that works automatically is known as a pneumatic actuator.
The actuator is actually the side of a valve that provides the necessary force to open and close it.
Pneumatic actuator
One of the things to consider in operators is its minimum input pressure.
The actuators are always designed in such a way that with the minimum air inlet pressure, they can overcome the maximum fluid pressure in the line and close the line.
This is especially important in operators used for shut-off valves.
Pneumatic actuator price
The force and consequently the torque produced by an operator is directly related to the size of the valve, the distance traveled to open and close the valve (Travel) and the closing time of the valve (half stroke time). 
Thus it can be concluded that in order for the valve to open or close faster, the operator must generate more force, just as the larger valve must have a larger operator.
Buy a pneumatic actuator
These actuators (Spring Return) are produced in two forms: diaphragm and piston.
In diaphragm actuators, air pressure is applied to a diaphragm.
Using this diaphragm causes the air pressure to be evenly distributed across the cross section.  
With the help of a spring located below the diaphragm, the necessary force is applied to open or close the valve.
As it is known, in the absence of air pressure, the spring returns to its original state.
This type of operator is called single acting. In other words, the air line presses on the actuator only from one side and the return to the initial state occurs with the help of a spring. 
The following figure shows a diaphragm operator.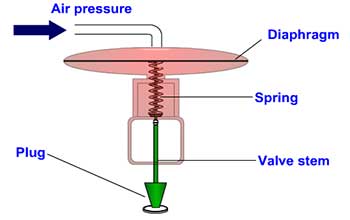 Types of pneumatic actuators
In piston actuators, a piston is used instead of a diaphragm.
In addition, these actors are considered as both single acting and double acting.
Where the spring force is not sufficient to return the valve to its original position, the double acting operator is used.
In the following figures, we see both types of Acting for the piston actuator.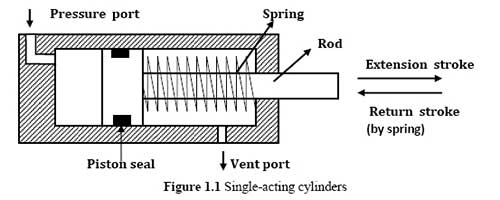 Pneumatic actuators
The body of the actuators is made of carbon steel. The valve control position is also mounted on the operator body, called the Yoke. The middle rod of the actuator is connected to the stem of the valve by means of an interface and causes it to move.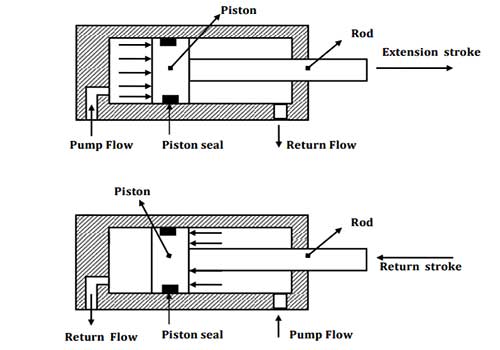 Rose Calibration Company in Melbourne, Australia with over ten years of experience provides all calibration, maintenance, and repair services throughout Australia. If you live in Sydney, Melbourne, Adelaide, Perth, Geelong, and Brisbane, you can receive your quote in less than two hours by fill-up the form via the "Booking" link.