Inverter is a high power electronic oscillator. The reason for this naming is that this device performs the opposite operation of a conventional AC to DC power converter. In fact, an inverter or AC drive is a device that can be used to control the speed of a three-phase AC motor without reducing the power and torque of the motor. Inverters are made in different capacities, for example, for a motor with a power of 20 hp, a 20 HP inverter must be used.
Inverters have no moving parts and are used in a wide range of applications, from computer power supplies to large bulk transportation tools. Inverters are commonly used to supply AC power from DC sources such as solar panels or batteries.
In terms of inverters, they are divided into two categories: single-phase and three-phase. Of course, the output of all of them is three-phase. For inverters with a power of more than 3 horsepower, only three-phase input is used.
Some low power inverters have a warning not to use them to turn on ordinary fluorescent lamps. The reason for this warning is that the power correction capacitor is connected in parallel with the lamp. Removing the capacitor will solve the problem.
Inverter applications



Power supply
The inverter converts DC power from AC sources such as batteries, solar panels, or fuel cells to AC power. The output power can be converted to any voltage required.
Micro inverters convert direct current from solar panels to alternating current.
Uninterruptible power supplies
Use battery and inverter as uninterruptible power supply (UPS) to supply AC power when mains power is not available. When the mains is restored, a rectifier is used to charge the batteries.
Induction heater
Inverters are used to increase the main power frequency for use in induction heaters. To do this, they first convert the main power to DC and then convert the DC power to AC with a higher frequency by means of an inverter.
Energy transfer by 

HVDC method
In HVDC (power transmission over long distances with low losses), AC power is first converted to high voltage DC power and transferred to another location. Then, at the receiving point, they convert it to AC power with the help of an inverter.
Variable frequency drive
Variable frequency drive or VFD is a system to control the rotation speed of an AC motor by controlling the frequency of electricity applied to the electric motor. The inverter is responsible for controlling the power. In most cases, the variable frequency drive includes a rectifier so that the DC power required by the inverter is supplied by the mains AC power. Because the inverter is a key element here, the variable frequency drive is sometimes called the inverter drive or the inverter as a whole.
Vehicle electrical drives
The inverter is currently used to control the traction of the motor in some electric vehicles such as electric trains, as well as some electric and hybrid vehicles such as the Toyota Prius. In particular, various advances in inverter technology are due to their application in electric vehicles. In vehicles equipped with regenerative brakes, the inverter also draws its energy from the motor (which acts as a generator here) and stores it in batteries.
Suitable for welding all types of steel and especially aluminum welding
In the past, welding machines were based on transformers. The operation of transformers at 50 or 60 Hz is usually inefficient. A lot of heat is generated in the transformer and the transformer must be relatively large and heavy. An important part of the energy is spent on heating the transformer and the surrounding space. The mains transformer, which operates at 20,000 Hz, is far more efficient and effective than its 50 Hz counterparts, which means that the transformer is significantly smaller. For example, compared to transformer rectifiers with a weight of about 100 to 200 kg, similar inverter devices weigh about 8 to 40 kg. So you will enjoy the advantages of lightweight and portable inverter devices.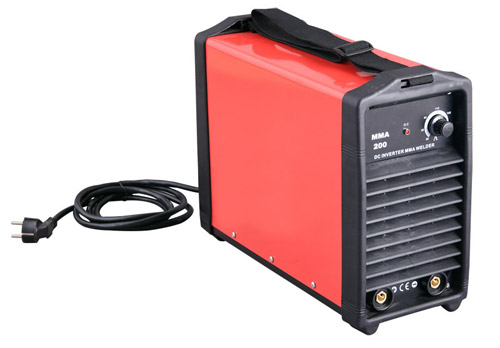 Another advantage of inverter devices is their economic efficiency. For example, the amount of initial current in an inverter device
Three phases with an output current of 200 amps are 12 amps. But this current in ordinary transformer models is about 18 amps in similar currents. However, it is sometimes exaggerated to save money by converting transformer systems to inverters.
But it can be said that you will have at least 15% annual and depending on other conditions up to 30% in terms of power consumption, the cost reduction will be very uniform and free of any DC fluctuations entering the device, in the inverter system to one AC.
Rose Calibration Company in Melbourne, Australia with over ten years of experience provides all calibration, maintenance, and repair services throughout Australia. If you live in Sydney, Melbourne, Adelaide, Perth, Geelong, and Brisbane, you can receive your quote in less than two hours by fill-up the form via the "Booking" link.