Data Logger, sometimes referred to as a data logger or data registrar. It is an electronic device that stores data that is collected with the help of sensors on the device or auxiliary sensors at a certain time and at the test site. Most data loggers are designed and built using a counter chip or a microcontroller or microprocessor. Data loggers are mostly small and portable that are powered by batteries. Most data loggers are connected to a computer and can be activated using special software, view and analyze recorded data, some other data loggers have the ability to connect peripherals such as keyboard and.
Data loggers are produced in various types. This wide range can range from common types for common home use to more complex models for industrial and special uses. In other categories, data loggers can be considered in programmable and fixed types
Digital data loggers have replaced Chart Recorders with all their capabilities. As one of the main features of Datalogger is the ability to record and store information in 24 hours and indefinitely, which allows the user and inspectors to record and analyze values ​​periodically.
  Data logger formats and protocols
Data storage formats in data loggers vary depending on the type of data reading software, but the XML format is more popular among these formats. These devices use intelligent communication protocols to communicate between computers, smartphones and other instrumentation equipment, for example one of these standards is MODBUS.
Application of data loggers
General data loggers measure values ​​such as temperature, humidity, relative humidity, wind direction and wind speed. Home use and weather stations and… are applications of this type of data logger family
Specific data loggers are used to measure soil moisture, soil pH, water and flesh, gas pressure, etc.
And other applications as follows
Traffic count and volume

Measurement of humidity temperature etc. in storage of immediate products during transportation and cold chain houses

Measurement of changes in light intensity in patrol and greenhouse environments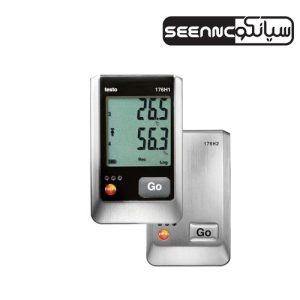 Monitoring the process of maintenance and troubleshooting of mechanical and electrical equipment

Wildlife Research

Monitor tank level in refineries and other related industries

Environmental monitoring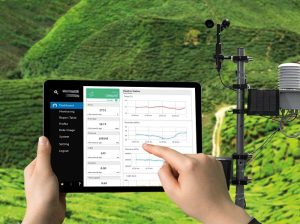 Car test (including crash test)

Monitor the status of relays in railway signaling
For educational and scientific affairs in the registration of "measurements", "scientific and laboratory research"

Record specifications for energy management

Temperature, humidity and energy use for efficiency studies on heating and air conditioning

Water level monitoring for groundwater studies

Record a diagram of electrical power to manage energy consumption in electrical equipment