calibration



calibrationThe practice and activity is called to test the accuracy and error rate of measuring equipment both in instruments andautomationIndustrial is done, quality is a category that is compatible with human nature and is accompanied by his material and spiritual needs, and its absence can create difficulties for him. For this reason, from the distant past, the effort to achieve quality and eliminate the difficulties in this way has been an issue in human societies. Today, the term has moved beyond the needs of the paparazzi because with the expansion of the world of competition, quality is the only language that can be spoken in global markets.
Obviously, quality control and assurance is based on measurement. Learning how to measure various quantities and, more broadly, calibrating devices is a way to achieve this.
– Each device has its own technical features and metrological features. Given that the achievement of superior quality is assessed through reliable tests and measurements, what is reliable measurement? Can new equipment or the use of new device technology lead to reliable measurement? ?
The answer is that only correct and periodic calibration improves the output results of the devices. By performing the calibration, we seek to find the metrological features of the device in order to make the necessary corrections if necessary. Most of the quality management standards in the technical requirements section have mentioned and required equipment calibration.
Importance of calibration
Management standards are of particular importance for all production equipment, especially measuring equipment.
Science begins where measurement begins.
Only when we express a phenomenon with numbers can we study it practically.
Without measurement, no progress is possible.
Measuring power is a very good criterion for determining the progress of a society.
Life without measure is not possible for today's human beings.
Choose the correct measuring device.
Install the correct measuring device.
Maintain the measuring instrument correctly.
Use the correct measuring device.
Calibrate the measuring instrument correctly.
Calibration description of instrumentation
Calibration of instrumentation is one of the issues that should be considered in instrumentation and industrial automation. Equipment usually fails to measure after working for a while, which must be accurate to measure for the process and system to function properly.
Therefore, the equipment should be sent for calibration with calibration laboratories or the calibration expert at the place of equipment should obtain its error and if it has the ability to adjust and zero the error, it should receive the error. Calibration of instrumentation is very important and necessary because instrumentation equipment usually plays a key role in various industries.
Calibration of important instrumentation
1.Thermocouples
2. Temperature gauges
3. Pressure gauges
4.Pressure transmitters
5. Temperature transmitters
6. Flow transmitters
7.Surface transmitters
8. Control valves
9. Actuators
10.و…
Calibration of instrumentation is a very precise and sensitive task, because most equipment is important in industry and their accuracy plays a big role in producing quality products. Instrumentation equipment is often located in very sensitive parts of a process, so regular calibration must be observed in industrial fields.
 Why do we need to calibrate flowmeters?
Flowmeter calibration is one of the most important calibration of instrumentation equipment. Flowmeter is one of the most important instrumentation equipment that is used in oil, gas and petrochemical industries to measure the mass flow or volume of different fluids.Flowmeter In cases where your fluid is valuable or the amount is large, or simply put, when you are going to sell valuable fluid, the accuracy of measuring it is very high, so calibration of this equipment is very valuable and important. And should be done periodically.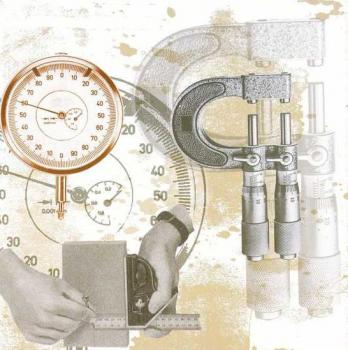 Rose Calibration Company in Melbourne, Australia with over ten years of experience provides all calibration, maintenance, and repair services throughout Australia. If you live in Sydney, Melbourne, Adelaide, Perth, Geelong, and Brisbane, you can receive your quote in less than two hours by fill-up the form via the "Booking" link.