Hand Pump Pressure Calibrator
hand pressure pumps or more precisely manual pressure calibrators are used to test and measure the correct performance of pressure measuring instruments and equipment such as pressure gauges  and pressure transmitters, more precisely hand pumps for Calibration of pressure measuring equipment is used. Gas pressure calibrators are mainly made in digital and analog forms. Hand Pump Calibrators With the help of a hand pump equipped with a lever and a tank containing wind or oil and an accurate pressure gauge known as a gauge test, it is possible to test the performance of transmitters and other equipment. Another example of this equipment is Dead weight tester, which is mainly used for measuring and calibrating high pressure.
Types of pressure calibrators based on how they work:
Pneumatic or pneumatic hand pump pressure calibrator

Hydraulic manual pressure pump calibrator
Pneumatic manual pressure calibrator
Pneumatic hand pump (pneumatic) The ability to apply pressure to equipment in the range of millibar and bar (bar) is used for industrial applications and calibration of gauges for measuring vacuum and low range pressure. The complex design of these pumps makes it easy to calibrate all types of pressure gauges with very high accuracy.
Hydraulic manual pressure pump calibrator
The hand pressure pump is designed to use hydraulic fluids (such as transformer oil) and can usually be used in the 0 to 250 bar pressure range. This hand pump is used to calibrate a variety of pressure gauges, transmitters and pressure sensors as standard pressure.
hand Hydraulic pumps in terms of structure are
hand Single and double acting single and double acting hydraulic pump
hand Double stroke oil pump
hand Tank Pumps and…
One-way hand pump
This multifunctional device consists of a one-way cylinder that can be easily installed in a tank. Controls all types of pull-down and retractable handles and levers by squeezing and releasing fluid inside hydraulic cylinders. A standard steel handle of 600 mm with a handle in the simple design of this tool provides a fast and ideal pump.
Two-way hand pump
Like one-way hand pumps, a variety of two-way pumps can be installed directly into tanks up to a capacity of about 10 liters. A two-way lever controls a hydraulic cylinder with a pressure relief valve used as a suitable option for calibration of gauges and transmitters.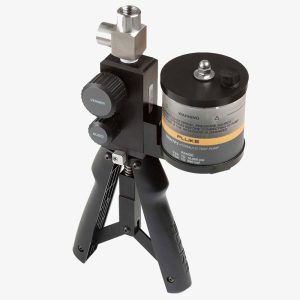 In some examples, the multi-function hand calibrator pump has the ability to produce pneumatic pressure from a relative vacuum up to several times 10 times and also to produce pressure up to several hundred times hydraulically in one device, which is unique in its kind. In fact, this type of hand pump is pneumatic and hydraulic with simultaneous operation and by combining both properties, it can cover a wide range of pressure calibration needs.
When choosing this equipment, pay attention to the following points.
Suffering pain
Whether the equipment is hydraulic or pneumatic
Device accuracy and gauge test
hand is either hand-held or desktop and desktop
Rose Calibration Company in Melbourne, Australia with over ten years of experience provides all calibration, maintenance, and repair services throughout Australia. If you live in Sydney, Melbourne, Adelaide, Perth, Geelong, and Brisbane, you can receive your quote in less than two hours by fill-up the form via the "Booking" link.