Word ultrasonic Ultrasonic means supersonic. The human hearing frequency range is 10 Hz to 20 Hz. The frequency range of ultrasonic waves is 40 kHz to several MHz. Superior waves, many applications including laser, electrical discharge to improve surface properties and increase loading rate, distance measurement, tank depth, accurate washing of laboratory dishes, determination of patient blood pressure, homogenization of molten materials, welding of heterogeneous materials, casting , Turning, milling, drilling and so on.
Ultrasonic applications
One of the most important applications of ultrasonic waves in washing ultrasonic Is. To do this, the piece to be washed is immersed in a liquid that is usually water. The liquid in which the part is immersed vibrates with a very high frequency and intensity, and these vibrations cause the part to vibrate inside the liquid and remove contaminants from it.
Figure 1: Image of an ultrasonic bath washer.
Ultrasonic waves are also used to connect plastic parts, plastics to metals and, in general, welding and bonding of heterogeneous materials. In this type of welding, by exposing the parts to vibrational motion at a constant frequency, they are heated and joined together, or so-called welded.
Figure 2: Image of a welding machine based on ultrasonic waves.
It is interesting to know that ultrasound is also widely used in medicine. These include surgery with a knife ultrasonic Malignant cell destruction, cataract surgery, caries prevention, scaling and denervation of teeth, fracture of kidney, bladder and liver stones, removal of excess body fat (liposuction), removal of dead tissue and foreign material of wounds, as well as Use in ultrasound noted.
Ultrasonic sensors
To use ultrasonic waves, sensors are used that these sensors are divided into two categories based on their frequency range, industrial and non-industrial. Non-industrial ultrasonic sensors are in the frequency range of 40 kHz and industrial sensors are in the megahertz range. Sensors ultrasonic They usually have a transmitter and an ultrasonic receiver. The waves sent from the sensor return to the sensor after hitting an obstacle and are received by the sensor receiver. In this way, by considering the return time of the wave and the quality of the reflected waves, information about the depth, type and speed of the obstacle can be obtained. Ultrasonic sensors have many advantages such as low noise, use in different lighting conditions and…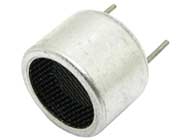 Figure 3: Image of an ultrasonic transmitter sensor.
Ultrasonic waves, like other waves, have the properties of refraction, diffraction, reflection and transmission. These waves are generated in three ways: mechanical, magnetic and electrical.