Equipping the industry, selling all kinds of limit switch boxes from reputable sections and YTC brand
A limit switch is a piece of electromechanical equipment that consists of an actuator connected to a series of connections.
These connections usually in industrial settings make it possible to detect the presence and proximity or absence of a material or object for the limit switch.
Based on what these connections detect, the sensor moves an actuator, which in turn changes the state of an electrical circuit.
This movement shows signals.
Because limit switches automatically detect predefined limits, they eliminate the need for human labor to monitor these levels.
This change makes everything from heavy machinery to industrial conveyor belts not only much easier and more accurate but also much more reliable.
As a result, production becomes more efficient and work environments become safer.
Limit switch applications
Limit switches are often used to count items or materials so that when a limit is reached, the switch closes or opens.
These conditions often exist in industrial applications such as assembly lines.
For example, when the limit switch on a particular piece of equipment detects that a number of predefined components have been added to a product, it moves the actuator switch, which in turn pushes the piece of equipment away and the product to the next station. goes.
Limit switches can also be used as a safety lock to prevent further movement of parts when reaching a certain point.
A good example of this is an automatic garage door.
Without a limit switch that stops the door when it reaches the end rail, the door moves downward and eventually hits the ground, causing serious damage.
Limit switches can also be used as part of a larger control system.
When it reaches a certain level, the actuator can deactivate or activate a device to prevent malfunction or emergency.
Principles of limit switch operation
The operating principles of the limit switch are relatively simple. And is inseparable from a host of industrial, industrial and commercial operations.
Its main use is to slow down, stop, start or increase the speed of operations.
Limit switches can also be integrated with a wide range of electromechanical applications from residential garage doors to material management in warehousing and distribution.
Types of limit switches
Limit switches come in a variety of sizes and shapes, from the size of a loaf of bread to those that are very small and may have a magnifying glass to see where the wires connect.
Many limit switches are simple connections that work the same way you turn on a light switch at home.
Other types of limit switches are called optical proximity switches or magnetic proximity switches.
Optical proximity switches use two different components.
A component emits a beam of infrared light to a long-distance receiver.
Just like a TV remote that changes channels.
If this light beam is refracted, the light proximity switches on or off a circuit to change the power on or off.
A magnetic proximity switch is a unique device that turns on or off when approaching a piece of metal.
Regardless of the type or size of the limit switches, these devices can only perform one activation or deactivation task.
Features and benefits of limit switches
Can be used in almost any industrial environment.

It is very accurate in terms of accuracy and repeatability.

Consumes little electrical energy.

Can control multiple loads.
Limitations of limit switches
It is generally limited to equipment operating at relatively low speeds.

Must have direct contact with the target.

Movable mechanical parts are destroyed.
Common styles of limit switches
Most limit switches contain the following functional parts in one form or another.
1- Functional stimulus / head
The actuator is the part of the switch that is physically in contact with the target.
In some limit switches, the actuator is attached to an operating head, which interprets a rotational, linear, or perpendicular motion to open or close the electrical connections of the switch.
2- Switch body
 The component contains a contact mechanism with electricity.
3- Hollow container / terminals
The component includes the end screws or the set of screws / clamps required for wiring purposes.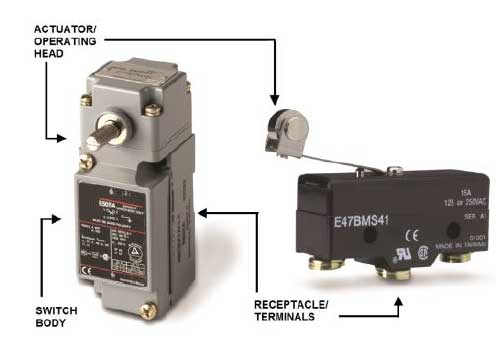 Figure 1: Functional parts of the limit switch
Although there are many different types of limit switches on the market today, this booklet describes two classes of precision and oil-resistant industrial standard limit switches.
Oil resistant industrial standard
This industry standard classification represents the limit switches that are often the first choice for industrial applications.
These switches are designed to operate in a variety of industrial environments that contain oil, grease, dirt, shock or vibration.
Typically, these devices are rated 1, 3, S 3, 4, 6, 11, 12, 13, or possibly higher than the NEMA standard.
Some versions also comply with the IEC standard, including 66 IP, 67 IP and.. Most manufacturers offer suitable models for a variety of applications.
 Standard industrial switches are available in both plug-in and non-plug-in configurations.
For most manufacturers, modular or plug-in switches are considered heavy-duty switches.
This is due to sensors that have a long mechanical and electrical lifespan.
These switches are designed so that the functional head, switch body and hollow container are separate. As shown in the figure below.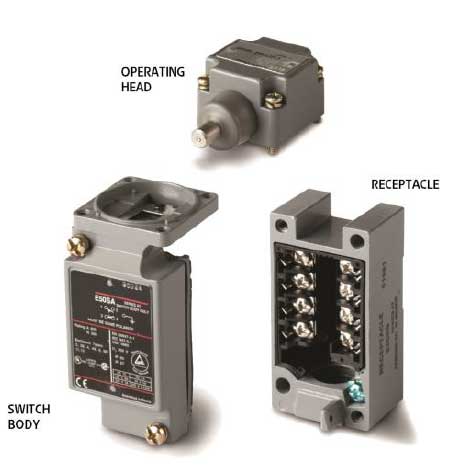 Figure 2: Plug-in switch limit
The design advantage of plug-in modular switches is its ease and convenience.
When installing a plug-in switch, the user installs the "hollow container" to the device he wants to use.
The wiring is then brought to the perforated container through the channel inlet to the end of the machine.
The wires are connected to the terminals in a hollow container.
The switch body is then attached to the perforated container and held in place with screws.
The function head is also connected to the upper part of the switch body with screws.
The switch body can be replaced quickly and easily without the need to rewire the connections to the terminals in the hollow container in the field. Most new industrial applications today use plug-in switches due to their high flexibility.
Non plug-in switches are different from plug-in switches in that the switch body and the hollow container are one piece.
As seen below. In this switch, the function head is still separate.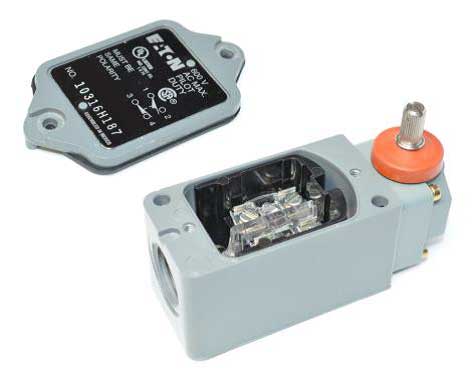 Figure 3: Non plug-in limit switch
The wiring in a non-plug-in switch is routed through the channel inlet at the bottom of the body / cavity.
The wiring terminals are accessible from the front of the switch by removing a plastic plate.
The plastic plate is connected by two screws and contains a gasket or gasket on one side to create a tight seal against the sensor.
Although the non-plug-in design is somewhat outdated, most manufacturers still offer it.
In fact, this design is common and popular in European limit switches.
DIN switches are tuned to meet dimensional and operational standards in Europe.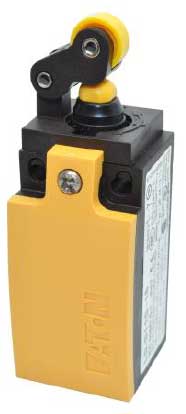 This type of switch usually has the same electrical connection and rating of heavy duty switches, but their mechanical or electrical life is not long.
In applications where the switches are not exposed to physical use, they are an economical alternative to heavy-duty switches.
Dangerous location switches
Which are another type of non-plug-in limit switches.
These switches are designed to contain an explosion inside the switch itself.
Dangerous location switches are usually provided with 4 mounting holes and a cover that is held in place by 4 screws.
This device is heavier and thicker in construction than standard oil-resistant switches .
In general, in addition to the requirements of the NEMA 1 standard, these sensors meet the hazardous location requirements of the 7 NEMA Class 1 groups B, C and D, as well as the 9 NEMA Class 2 groups E, F and G.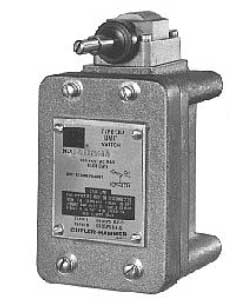 Figure 5: Dangerous location limit switch
Like oil-resistant standard switches, hazardous location switches have removable actuator heads that attach to the switch body with 4 screws.
Accurate
Precision switches are widely used in both commercial and industrial applications with a range from home appliances to agricultural equipment.
They are often selected because of their precise operational capabilities, small size and low cost.
Precision switches are typically available in two styles: main type and enclosed type.
Switch the exact type of basic or primary where pieces in such a way that the body of the switch within the cavity and triggers all the elements are inscribed.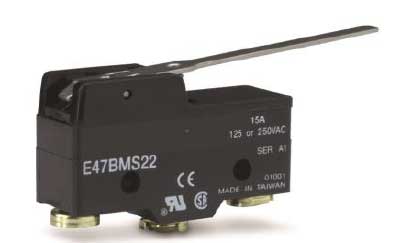 Figure 6: Basic limit switch of basic type
The exact type of switches Enclosed or confined the cast is made up of two pieces of container.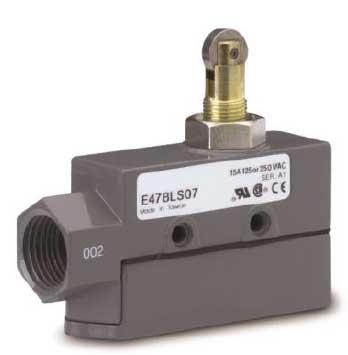 Figure 7: Enclosed type precision limit switch
These two pieces are made by two screws on the bottom of the machine together.
To create a tight seal, the removal of contaminants from the device, a washer cover is placed between these two parts.
The channel is brought through the input on the upper half of the machine and connected to both soldered screws or terminals, which are shown in the figure below.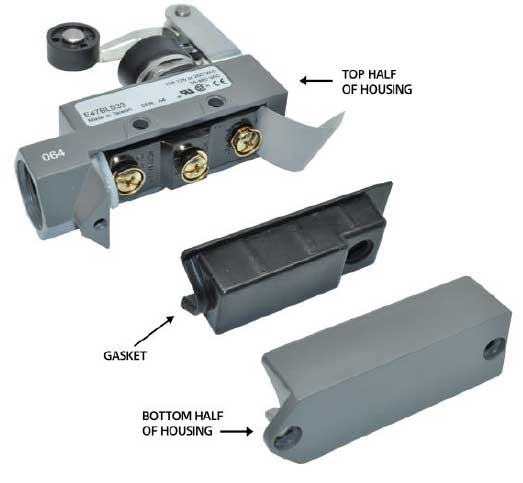 Rose Calibration Company in Melbourne, Australia with over ten years of experience provides all calibration, maintenance, and repair services throughout Australia. If you live in Sydney, Melbourne, Adelaide, Perth, Geelong, and Brisbane, you can receive your quote in less than two hours by fill-up the form via the "Booking" link.