Optical spectrometer device that some call it Quantum meter It is called one of the accurate analysis systems for measuring metals, which has the ability to decompose alloys with great accuracy and determines all the alloying elements in the sample. (Qualitative analysis) and the concentration of elements can be by Measuring the intensity of lines To be obtained (quantitative analysis).
Determining the material is always one of the important factors in the efficiency of the part in making parts. The material of each part must be suitable for the working conditions such as the working environment of the part, the working temperature of the part, the atmosphere of the part, the material of other parts involved with the part and the task expected from the part. That's why choosing the right material for a piece is so important to use to achieve this goal Accurate quantometers One hundred percent accuracy is required.
Quantum meter It is a device by which the presence of different elements in a piece can be calculated.
By placing a piece whose surface has already been prepared and ground and its surface is completely smooth and uniform and free of any contamination and grease (such as oil, grease, etc.) that changes the test results It can be cleaned and a sample of the same polished part placed on the spot to be ignited.
The principles of this experiment are based on light emission. The sample evaporates due to electrical discharge, the atoms and ions resulting from atomic evaporation are excited and radiated as the irradiated light passes through an optical fiber through an optical spectrometer. According to the wavelength range of light emission of each element, the most appropriate emission line is selected to measure the concentration of that element in the sample.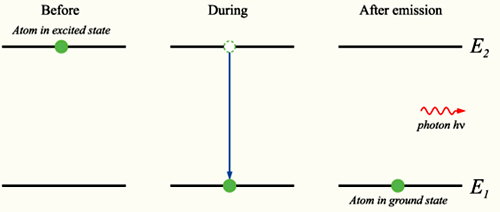 The emission intensity for each element is proportional to the concentration of that element in the sample and using standard samples and curves calibration The percentage of element in the sample can be calculated directly.
It should be noted that in some devices there is no space limit for working on different samples and even samples that can not be destroyed can be examined, but in some devices, due to the closure of the place where the sample is located. There is a limit, so due to such circumstances, samples can no longer be tested with any size and must be prepared and tested in the desired dimensions. Of course, it should be noted that the results obtained from the devices have a higher accuracy than the devices that ignite the piece in the open air.
Rose Calibration Company in Melbourne, Australia with over ten years of experience provides all calibration, maintenance, and repair services throughout Australia. If you live in Sydney, Melbourne, Adelaide, Perth, Geelong, and Brisbane, you can receive your quote in less than two hours by fill-up the form via the "Booking" link.