Pressure Fantini switch
Fantini pressure switch or pressure controller to adjust the pressure of the tanks or to prevent the increase of pressure in pressurized environments in industry .
Usually, the pressure switches are activated mechanically, such as pressure gauges with Bourdon or diaphragm mechanisms, and the jumper at the set point or setting of a relay, and with its contact command at the output  acts as an On and Off controller .
In digital and electronic models, instead of a board or aperture, a strain gauge is used, and in the output, a transistor is usually used as a PNP or NPN.
In  more advanced models, they also have an output of 4 to 20 mA and an indicator.
 Important points in choosing a pressure switch
Suffering and setting point
Maximum pressure tolerable pressure controller
Can be used in explosive environments and high pressure IP switches
How to connect and connect the pressure controller
Accuracy and repeatability of the pressure controller
Types of pressure switches
  Air
.Commonly used in pneumatic systems or air compressors, it is a simple type of pressure switch
 Gas
The important point in this type of pressure switches is to avoid ignition in their electronic part as much as possible, because these switches are used for ignited gases
 Water
.Most of them are water pumps and water supply lines are simple types of pressure switches
 Steam
The main feature of this type of switches is high temperature tolerance, also these switches must be able to withstand moisture
Pressure switch building
Pressure switches usually have an air diaphragm,
When the air pressure inside the diaphragm changes (by contact of a fluid or gas and با with the diaphragm), the diaphragm plate deforms and causes movement in the calibrated spring attached to it.
Calibration of the spring means the previous adjustment of the spring to the required size, ie the same range of the switch.
The spring is pushed back by applying pressure and returns to its place by removing the pressure. This movement is transferred to the electrical contact of the pressure switch and causes the pressure switch to function.
The spring is adjusted in different ranges for low or high pressures, depending on the selected range of this spring is compressed or opened  .
Depending on the type of fluid or gas that comes in contact with the diaphragm, there are different types of diaphragms, such as metal plastic, fiberglass, and so on.
Types of Fantini pressure switches
Fantini pump pressure switch
Fantini water pressure switch
Fantini hydraulic pressure switch
Fantini vacuum pressure switch
Fantini air pressure switch
Fantini explosion-proof pressure switch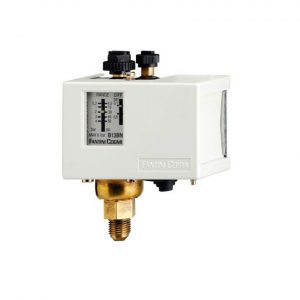 Rose Calibration Company in Melbourne, Australia with over ten years of experience provides all calibration, maintenance, and repair services throughout Australia. If you live in Sydney, Melbourne, Adelaide, Perth, Geelong, and Brisbane, you can receive your quote in less than two hours by fill-up the form via the "Booking" link.