Supply of equipment for oil, gas and petrochemical industries, import and supply of various types of Yukogawa flowmeters
?What is a flowmeter
Today, fluid flow measurement is one of the most important measurement parameters in various industries\
In fact, most experts, after measuring temperature, consider flow to be the most important quantity in industry
Due to the importance of measuring this quantity and also the variety of process processes in different industries, over time, different methods for measuring fluid flow have emerged
Choosing the right Flowmeter for any application requires general knowledge of various flowmetry methods and considering the main measurement parameters such as accuracy, cost, repair and calibration costs, compatibility of Flowmeter performance with the conditions of the production process
There are several techniques used to measure flow, some of the most common of which are listed below.
Flow measurement by Positive Displacement method
Flow measurement using orifice plate Orifice Plate
Flow measurement by Turbine method
Flow measurement to rotametry (variable area)
Ultrasonic current measurement with Doppler phenomenon Ultrasonic: Doppler
Ultrasonic flow measurement by transfer time method and…. Ultrasonic: Transit Time, Time of Travel, Time of Flight
Flow measurement to Venturi Orifice Plate
Measurement of currents to Magnetic
Flow measurement to the Vortex Shedder
Variable Area (Rotameter) flow measurement
Flow measurement in flowmeter for open channels Weir and Flume Open channel
Flow measurements to Coriolis
Thermal heat flow measurement
Flow measurement to Pitot Tube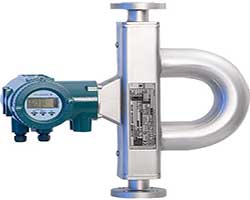 Rose Calibration Company in Melbourne, Australia with over ten years of experience provides all calibration, maintenance, and repair services throughout Australia. If you live in Sydney, Melbourne, Adelaide, Perth, Geelong, and Brisbane, you can receive your quote in less than two hours by fill-up the form via the "Booking" link.